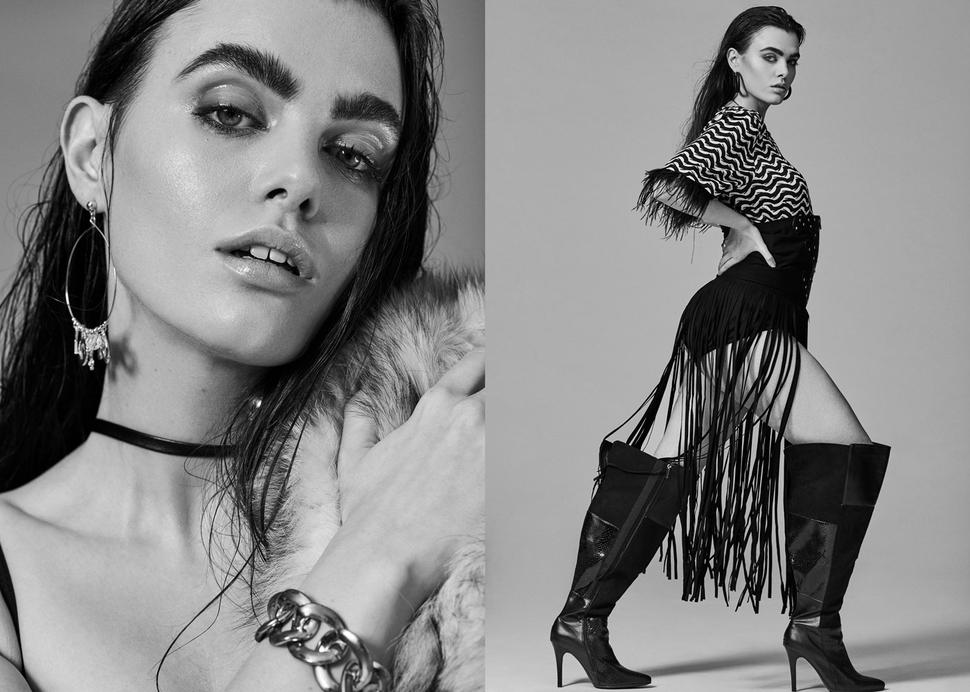 You may know this name already, you may not. If you don't know who I'm going to talk about – oh ffs have you been living under a rock?! I'm joking, you probably weren't one of the fashion freaks back in 2015 when this girl spoke up about one of the biggest issues in modelling! She spoke out against her agency when one of the bookers (a sort of agent/manager but not really, just a person behind a desk who takes new snapshots for you when you need them and takes your measurements and gets you jobs…sometimes…) told her that she was too big to work in the industry. Charli was a size six at the time which apparently wasn't acceptable for the agency since they decided to terminate the contract. The letter she wrote talking about the issue went viral and quickly gained popularity – the girl was not ashamed because of her body she was mad because what they told her was ridiculous and many other, younger girls have to go through that when working as a model.
'I find it ridiculous that women are still told that they should obtain a certain body type. It's ridiculous! The more we as models are being forced to lose weight and be small, the more designers have to make clothes to fit our sizes, and the more young girls are being made ill.' Says Charli asked about her opinion on the glorification of the size zero. She remembers how much support she got from people all around the world when her story went viral and she still doesn't understand how the industry still hasn't really changed 'There are different body types, skin colours, looks in general nowadays in fashion but the majority is still a white super skinny super tall girl. There is nothing wrong with being super tall or super skinny but it has to be just the way you look like and not caused by not eating properly.'
Charli is a beautiful young woman and it was a pleasure to meet her in London even though we got less than twenty minutes to talk. At the moment she still works as a model 'who said you can't do modelling when you have some extra curves? I have fuller hips, so what? That's my body type. I eat healthy, exercise but also I'm living my life – if I want to eat an entire chocolate cake I will do so and no one can tell me otherwise!' and more importantly, she is a body positivity ambassador. Charli made one step towards making the fashion industry a better place since so many young people work in fashion. If I was to describe her in one word it would truly be inspiring.